A collection of Best Free Flat UI Kit 2014, which you can freely use in your projects or web site.
Flat UI Free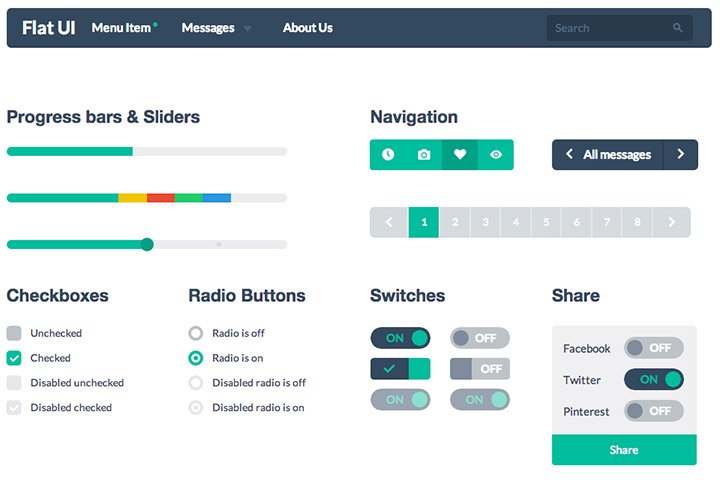 Flat UI Free is a free HTML kit and is made on the basis of Twitter Bootstrap in a stunning flat-style, and the kit also includes a PSD version for designers.
The free Flat UI KIT contains many basic and complex components which are great for designers to have at hand: buttons, inputs, button groups, selects, checkboxes and radio-buttons, tags, menus, progress bars and sliders, navigation elements and more.
BOOTFLAT: Free Flat UI Kit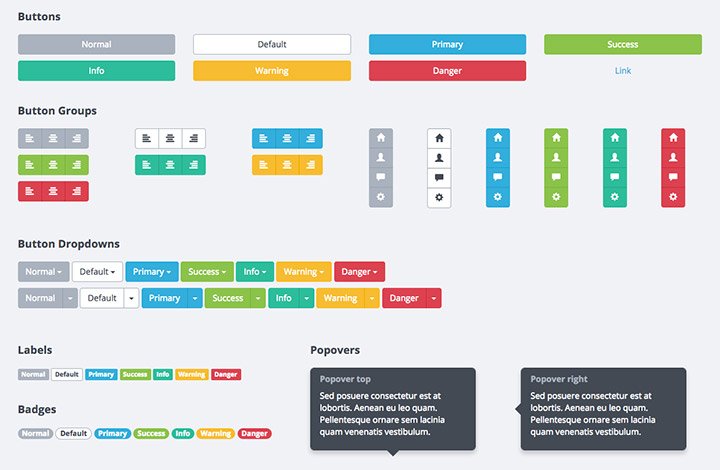 BOOTFLAT is an open source Flat UI KIT based on Bootstrap 3.3.0 CSS framework, with a free PSD Download for the designers.
It provides a faster, easier and less repetitive way for web developers or designers to create elegant web apps.
Google Material Design for Bootstrap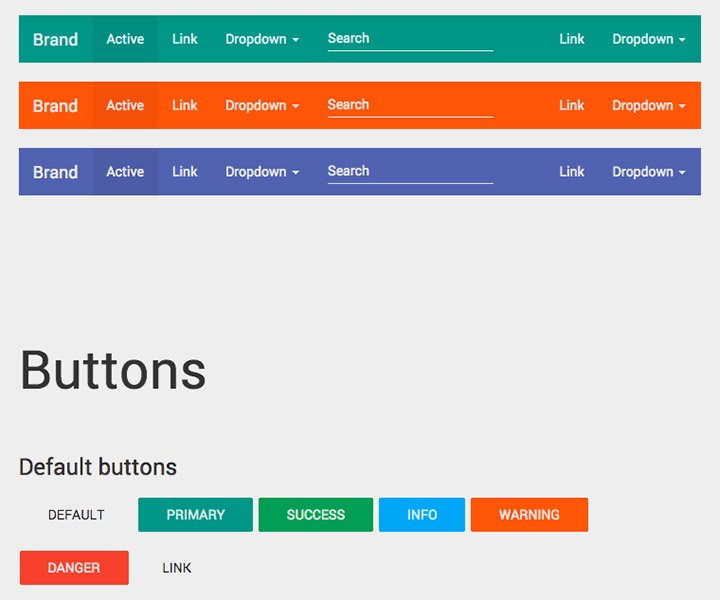 Material Design for Bootstrap is a theme for Bootstrap 3 which lets you use the new Google Material Design in your favorite front-end framework.
Semantic UI – Free Flat UI Kit
Semantic is a highly-themable UI framework with naming conventions built around common usage.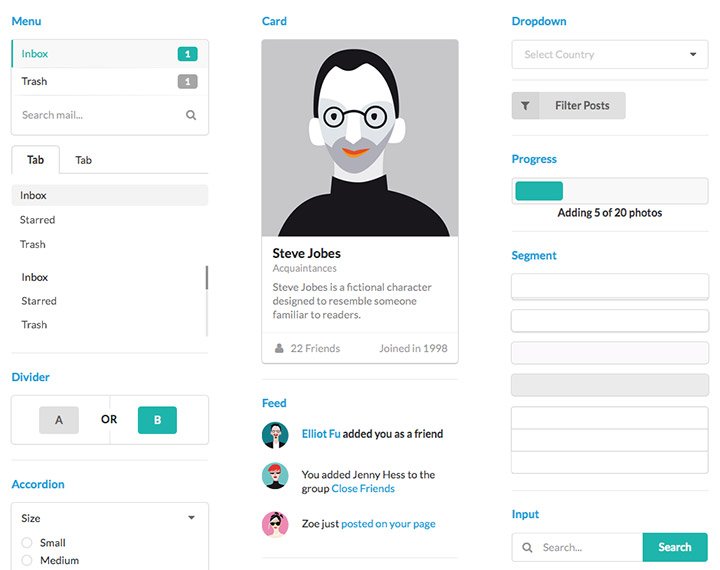 Features:
50+ UI Elements
3000 + CSS Variables
3 Levels of Variable Inheritance (Similar to SublimeText)
Built using EM values for responsive design
Semantic offers complete design freedom. High level variables and an intuitive inheritance system lets you change the look and feel of your components with just a handful of lines.
Free Flat UI Kit – HTML5 + CSS3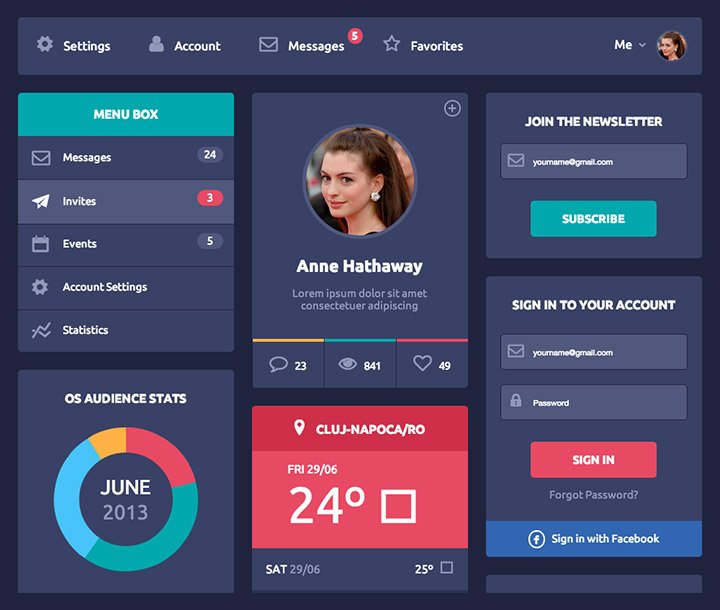 Flat UI kit inspired to a PSD freebie by GraphicBurger. The UI kit is a HTML5 + CSS3 ready-coded template and includes a set of beautiful components which can be used to create websites and applications.  Coded by Javier Latorre López-Villalta.