After starting a new WordPress site or activating a WordPress Theme, your Homepage usually displays the most recent posts. That's because WordPress was originally created as software for blogging.
What kind of website do you have? If you don't have a blog or the blog is not the focus of your business, you might want a Static Page instead, to showcase specific information about you or your services, build a landing page or display the products that you sell.
In this post, we'll see how to create and set your WordPress Homepage in few simple steps.
What is a Static Homepage
By default, WordPress shows the latest posts on your Homepage. The list of posts is automatically updated when you publish new articles.
A Static Homepage, also known as "Static Front Page", is a specific Page used as the Homepage of your website. "Static" means that it remains the same until you change it. We need to tell WordPress to use this page as your Homepage instead of your blog posts.
How to set your WordPress Homepage
1 Log in to your WordPress Dashboard.
2Click on Pages » Add New and create a new page to be used as the Homepage and publish the page (or use an existing page)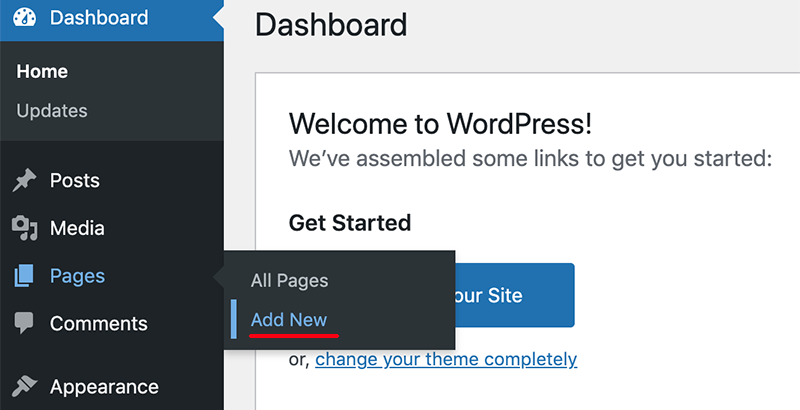 3(optional) Create a new page called Blog (or whatever title you want) and publish the page. You do not need to add any content to this page since it will only display your blog posts.
4Click on Settings » Reading.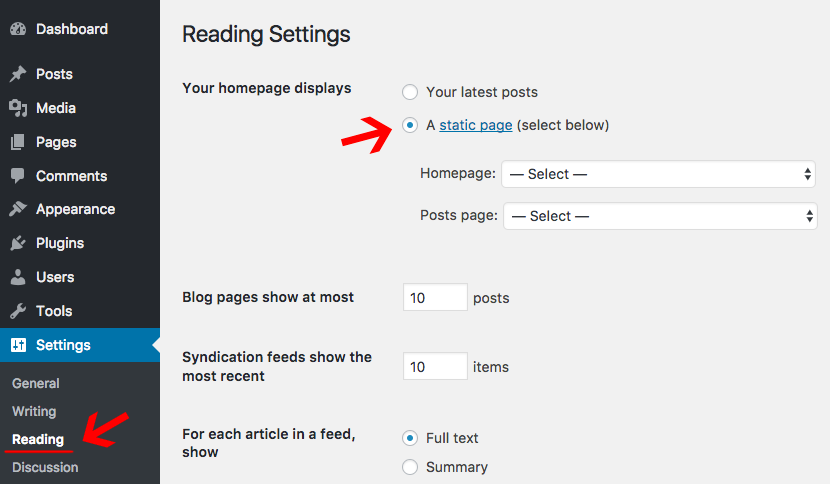 5Check the "A static page" option.
6Select your newly created page to be the Homepage and your Blog page to be the Posts page.
7Click the Save button.
Do you need to change and customize your Homepage in WordPress?
If you need a more attractive homepage, you can create pixel-perfect pages using the new Gutenberg block editor which works seamlessly with our Premium WordPress themes.
Building your homepage or landing pages is now easy, without installing any extra plugins.
Otherwise, you can try our Free WordPress themes available from the official WordPress.org repository.