Your WordPress site and theme are by default in English. In this post we'll show you how to translate your WordPress theme into any language and how to change the language of your WordPress site.
All Our WordPress Themes are ready to be translated into other languages and comes with .pot language files.
Method 1: How to translate your WordPress theme into another language
1Log into WordPress Admin and click on "Plugins » Add new"
2Install Loco Translate plugin:
https://wordpress.org/plugins/loco-translate/
3Make sure the following folder exists on your site, and is writeable by the web server: wp-content/languages/themes
4In the WordPress Dashboard go to "Loco Translate » Themes" and find your Theme in the list
5Click on "New language" link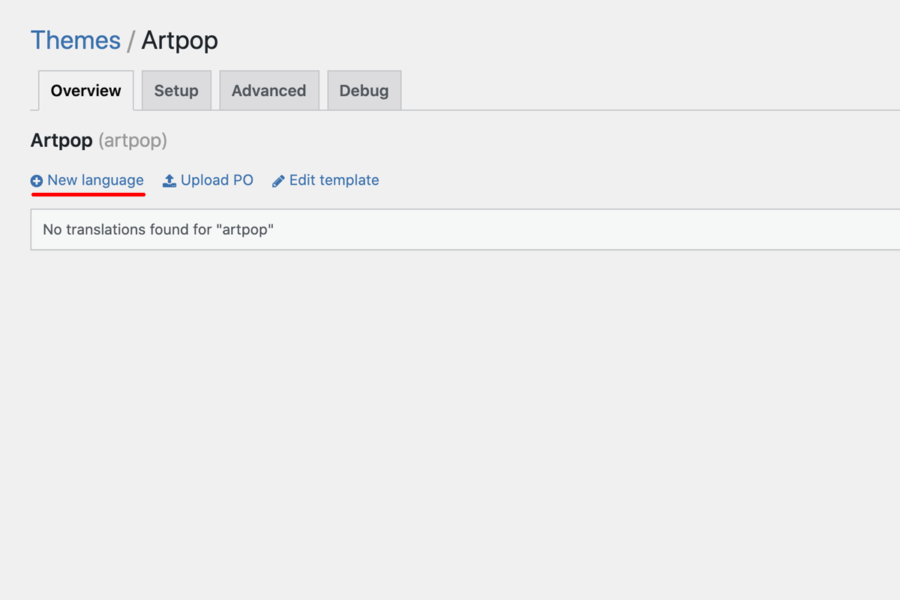 6Choose a language and "System" location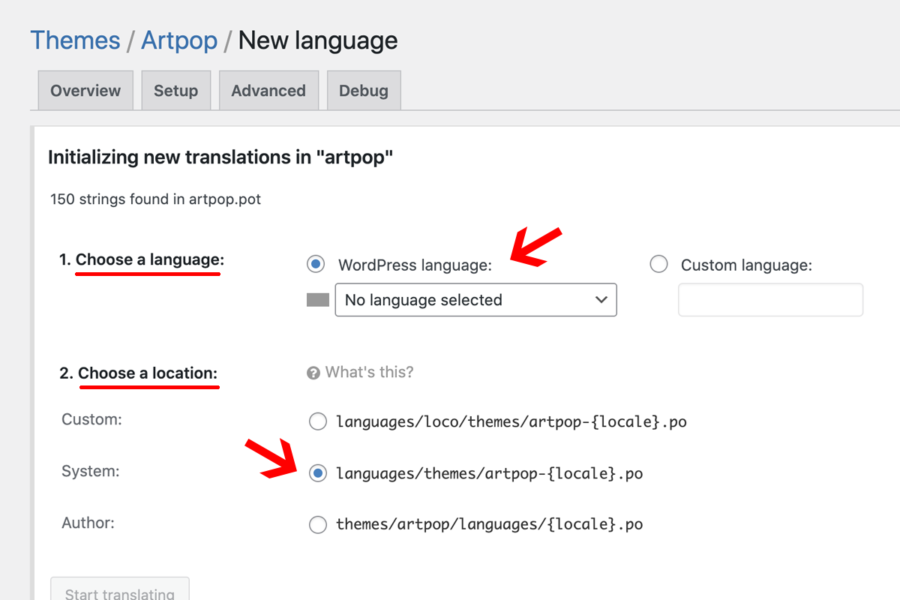 7Add your translations and save
If you have automatic updates enabled then the wp-content/languages folder probably exists already. The themes subfolder is there to protect your custom translations from automatic translation updates.
Loco Translate also lets you save translations inside the theme's folder ("Author" location), but this is provided for theme developers only. Files inside the theme folder will get deleted by WordPress updates.
Please visit Plugin Documentation.
Method 2: How to translate your WordPress theme without plugins
1Download and install the free application Poedit
2Open Poedit and click on File » New catalog from POT file in the main menu and select the POT file in your theme's languages folder
3A properties box will open up where you must enter the language name you want to translate. ( the default for English it's en_US ; English (UK) is en_GB ; French is fr_FR ; German is de_DE; Italian is it_IT)
Each language and country has a specific code you will need to use when saving translation files
Languages list can be found here
4Save your new language file, a new .mo file should be created
5Upload the generated .mo and .po files in the languages folder on your live site
6Save a backup of these files somewhere safe. If you upgrade the theme from WordPress admin, the language files will have to be re-uploaded. We suggest to install and activate a child theme to add your translations
How to change your WordPress site language
Changing the language in WordPress really is easy since it is a built-in functionality. WordPress is fully translated into 65 languages.
1Go to Settings » General in the WordPress Dashboard and scroll to the bottom.
2You should see a dropdown list with the label "Site Language". Select the Site Language you want to use
3Click Save Changes
Changing this will set a new default language for all site visitors.
High-quality WordPress Themes to build your website
Building your blog, magazine, or shop is now easy with our Premium WordPress themes. We craft beautiful and easy-to-use WordPress themes with performance, usability and SEO in mind.
Otherwise, you can try our Free WordPress themes available from the official WordPress.org repository.